10 Amazing Books to Kick-start your Wealth Building Journey
Make sure to join my private Facebook Group named "Online Capitalists".
Join now!
So, you are ready to take the leap.
You are fed up with being almost a slave to the system.
You want to take control of your own destiny and build some wealth.
You have a goal:
Become a millionaire in the next few years.
You remember that guy on the internet who has been talking about how self-education and reading books can pave your way to financial freedom.
But where do you start?
If you browse your favorite online store, you are going to find a plethora of "personal development" and "self-help" books. Would those do the trick?
Unfortunately no. Most of them are not worth the paper they are printed on. They are just hitting your emotional buttons while failing to do the most important thing: change your mindset.
For this reason, I am compiling here a list with some amazing books that will help you get started with your wealth building journey.
These are the same books that I read when I was starting out and they were a tremendous aid in helping me shift my mindset and see the world for what it is.
Some of them are going to be fun to read. Some of them will feel like getting punched in the gut.
But all of them will allow you to build a foundation upon which you are going to lay the bricks to your castle.
Let's see what we have…
Note: I am using the descriptions from Goodreads, Amazon and/or GetAbstract for the books.
Want to get my eBook "From Employee to Online Entrepreneur" as a nice PDF? Download it below!
1) Rich Dad, Poor Dad by Robert Kiyosaki
"Best-selling author Robert T. Kiyosaki has built an empire of financial advice books, and many of his titles feature the reader-magnet words "Rich Dad." Writing here with Sharon L. Lechter, Kiyosaki presents his financial management lessons in the form of a literary seesaw: He had two fathers, one poor and one rich, and he goes back and forth between the two. Both set crucial financial examples and gave him good advice, and he works the contrast steadily. getAbstract finds that while the book rambles some while telling its double-Dads stories, Kiyosaki's fiscal counsel is solid and extremely useful for ordinary people who want to do a better job of managing their money."
2) Secrets of the Millionaire Mind by T. Harv Ecker
"Have you ever wondered why some people seem to get rich easily, while others are destined for a life of financial struggle? Is the difference found in their education, intelligence, skills, timing, work habits, contacts, luck, or their choice of jobs, businesses, or investments?
The shocking answer is: None of the above!
In his groundbreaking Secrets of the Millionaire Mind, T. Harv Eker states: "Give me five minutes, and I can predict your financial future for the rest of your life!" Eker does this by identifying your "money and success blueprint." We all have a personal money blueprint ingrained in our subconscious minds, and it is this blueprint, more than anything, that will determine our financial lives. You can know everything about marketing, sales, negotiations, stocks, real estate, and the world of finance, but if your money blueprint is not set for a high level of success, you will never have a lot of money—and if somehow you do, you will most likely lose it! The good news is that now you can actually reset your money blueprint to create natural and automatic success."
3) How Rich People Think by Steve Siebold
"This book will teach you how rich people think. It compares the thoughts, habits and philosophies of the middle class to the world class when it comes to wealth. The differences are as extreme as they are numerous. The strategy is simple: learn how rich people think, copy them, take action and get rich.
This book hits hard and never lets up. It's based on a quarter century of interviews with millionaires. It's written in unfiltered, politically incorrect language that makes the point crystal clear and easy to follow. The hundreds of millionaires interviewed for this book had nothing to gain by sharing their secrets, nor any interest in sugar-coating their advice. These people gave me unprecedented access to their lifestyle and playgrounds; from Palm Beach to Aspen. I was searching for the raw, uncensored truth about how rich people think, and they agreed to share it with me on the promise that their names never be published and their remarks never made public. I've mixed their wisdom with my words, and the result is a book so brutally honest it will shock some and inspire others."
4) The millionaire next door by Thomas Stanley
"The incredible national bestseller that is changing people's lives — and increasing their net worth!
CAN YOU SPOT THE MILLIONAIRE NEXT DOOR?
Who are the rich in this country? What do they do? Where do they shop?
What do they drive? How do they invest? Where did their ancestors come from?
How did they get rich? Can I ever become one of them?
Get the answers in The Millionaire Next Door, the never-before-told story about wealth in America. You'll be surprised at what you find out…"
5) The Millionaire Fastlane by MJ Demarco
"Is the financial plan of mediocrity-a dream-stealing, soul-sucking dogma known as The Slowlane-your plan for creating wealth? You know how it goes-go to school, get a good job, save 10 percent of your paycheck, buy a used car, cancel the movie channels, quit drinking expensive Starbucks mocha lattes, save and penny-pinch your life away, trust your life-savings to the stock market, and one day you can retire rich. The mainstream financial gurus have sold you blindly down the river.
For those who don't want a lifetime subscription to "settle for less," and a slight chance of elderly riches, there is an expressway to extraordinary wealth that can burn a trail to financial independence faster than any road out there. Demand the Fastlane, an alternative road to wealth that actually ignites dreams and creates millionaires young, not old. Hit the Fastlane, crack the code to wealth, and find out how to live rich for a lifetime."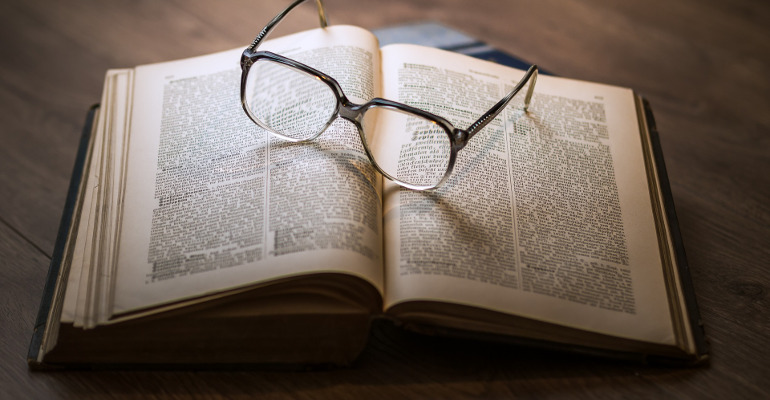 6) How To Get Rich by Felix Dennis
"'Making money is a knack, a knack that can be acquired. And if someone like me can become rich, then so can you – no matter what your present circumstances. Here is how I did it and what I learned along the way.' So writes Felix Dennis, who believes that almost anyone of reasonable intelligence can become rich, given sufficient motivation and application.
How To Get Rich is a distillation of his business wisdom. Primarily concerned with the step-by-step creation of wealth, it ruthlessly dissects the business failures and financial triumphs of 'a South London lad who became rich virtually by accident'. Part manual, part memoir, part primer, this book is a template for those who are willing to stare down failure and transform their lives.
Canny, infuriating, cynical and generous by turns, How To Get Rich is an invaluable guide to 'the surprisingly simple art of collecting money which already has your name on it'."
"Are you TIRED of the RAT RACE? Do you wish you had MORE TIME and MORE MONEY? Would you like to NEVER WORK AGAIN? If you answered "YES!", then you need to look no further than Dan "The Man" Lok's new book – F.U. MONEY.
Imagine how your life would become if you knew what it really takes to make more money that you have ever dreamed possible. For instance, can you imagine that…
All the money stress in your life suddenly vanishes? You get to fire your boss and tell him where to shove it? Take holidays whenever you want and for as long as you want? You are living in the house of your dreams, driving the car of your dreams and also have a boat and a cabin and even a plane if you want? You can afford to give your children the perfect, healthy, fun and fulfilling childhood that you always wanted to give them? In this no-nonsense, no-holds-barred guide, international entrepreneur, best-selling author, and self-made multi-millionaire Dan Lok shows you how to live the lifestyle you really want without having to work or rely on anyone else for money."
8) The Education of Millionaires by Michael Ellsberg
"Some of the smartest, most successful people in the country didn't finish college. None of them learned their most critical skills at an institution of higher education. And like them, most of what you'll need to learn to be successful you'll have to learn on your own, outside of school.
Michael Ellsberg set out to fill in the gaps by interviewing a wide range of millionaires and billionaires who don't have college degrees, including fashion magnate Russell Simmons, Facebook co-founder Dustin Moskovitz and founding president Sean Parker, WordPress creator Matt Mullenweg, and Pink Floyd songwriter and lead guitarist David Gilmour.
This book is your guide to developing practical success skills in the real world. Even if you've already gone through college, the most important skills weren't in the curriculum—how to find great mentors, build a world-class network, learn real-world marketing and sales, make your work meaningful (and your meaning work), build the brand of you, master the art of bootstrapping, and more."
9) Shark Tank Jump Start Your Business by Michael Parrish DuDell
"From the ABC hit show "Shark Tank," this book-filled with practical advice and introductions from the Sharks themselves-will be the ultimate resource for anyone thinking about starting a business or growing the one they have. Full of tips for navigating the confusing world of entrepreneurship, the book will intersperse words of wisdom with inspirational stories from the show. Throughout the book, readers will learn how to:
Determine whether they're compatible with the life of a small business owner
Shape a marketable idea and craft a business model around it
Plan for a launch
Run a business without breaking the bank (or burning themselves out)
Create a growth plan that will help them handle and harness success
Pitch an idea or business plan like a pro"
10) The 10X Rule by Grant Cardone
"Achieve "Massive Action" results and accomplish your business dreams!
While most people operate with only three degrees of action-no action, retreat, or normal action-if you're after big goals, you don't want to settle for the ordinary. To reach the next level, you must understand the coveted 4th degree of action. This 4th degree, also know as the 10 X Rule, is that level of action that guarantees companies and individuals realize their goals and dreams.
The 10 X Rule unveils the principle of "Massive Action," allowing you to blast through business clichŽs and risk-aversion while taking concrete steps to reach your dreams. It also demonstrates why people get stuck in the first three actions and how to move into making the 10X Rule a discipline. Find out exactly where to start, what to do, and how to follow up each action you take with more action to achieve Massive Action results."
That's it! Ten incredible books to get you started.
Of course there are several more amazing books that can also steer you towards the right direction. Stay tuned for a subsequent round-up!